Boiler Replacement Sutton Coldfield
We carried out this Boiler Replacement in Sutton Coldfield. After receiving the initial enquiry from Mr Gordon, we arranged a time and date to carry out a survey on the property. The existing boiler was around 15 years and kept having intermittent faults. Rather than spending money on an old, in-efficient boiler, Mr Gordon decided to replace the boiler.
After discussing all the options available, and carrying out tests on the cold water main, Mr Gordon opted for the Worcester Bosch 29cdi Classic. The Cdi classic was a great choice for this property. We range rated the central heating side down to 18kw and set the return temperature to around 50 degree's. This means the boiler will always be condensing, making it extremely efficient and will save the customer money.
The Worcester boiler is being controlled by a nest learning thermostat. This enables the customer to control their heating from anywhere in the world at any time.
Mr Gordon had recently had new carpet fitted and was worried about any damage. As you can see we fully protected everywhere we was working, like every job we undertake.
The new boiler comes with a 10yr parts and labour guarantee from Worcester Bosch.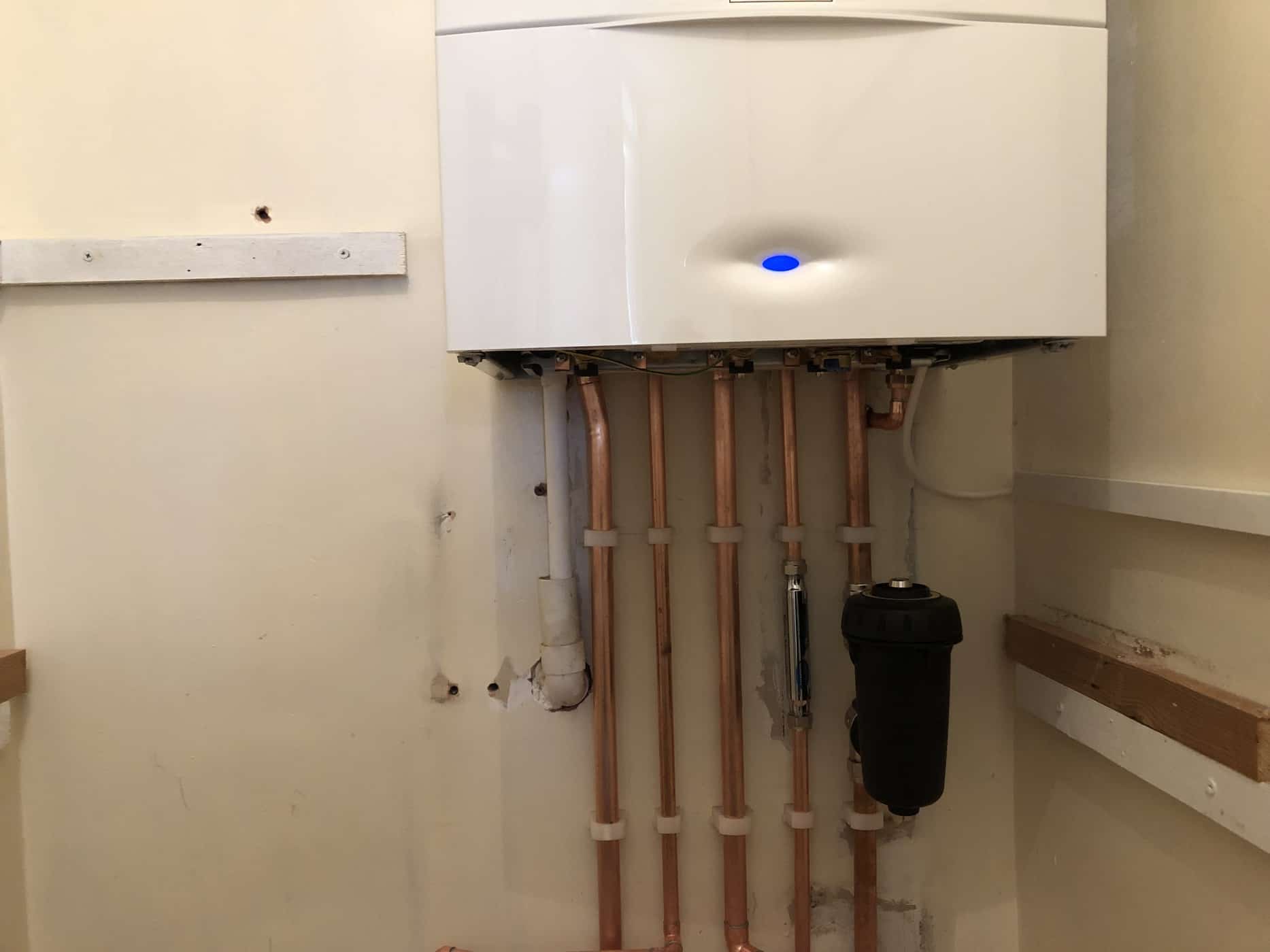 If you would like any more information, or looking for a boiler replacement then get in touch today