---
In this blog we are going to give you our Top 5 homeowner plumbing tips. As a homeowner, it is important you realise if your plumbing needs some attention. Here we are going to give you some tips on what to check and some common plumbing problems we regularly see.
---
What covers plumbing in my house?
---
Your plumbing system in your house can be split down in to 3 different types:
• Hot & Cold Services - This covers Bathrooms, Kitchen Sinks, Toilets, Showers, Garden Taps etc.
• Central Heating System - This covers Boiler, Radiators, Underfloor Heating, Cylinder, Tanks, Zone Valves etc
• Drainage System - This covers Waste Pipes, Soil Pipes, Traps etc
Now you know about what the different systems are in your house, lets get cracking on with some plumbing tips.
---
Tip 1 - Know where your main stop tap is and check that it is working
---
Mind sound silly and obvious right? But the amount of jobs we go to where the customer does not know where the stop tap is located is surprisingly common. Even if you do know where it is located, check that it actually works!! If you were to develop a leak and unable to isolate the water coming in to your property, it can cause £1000's worth of damage to your property. Imagine having water coming through your ceiling and you have no way to stop it. You are frantically searching google for an 'emergency plumber near me', but by the time they can get out to you, the damage has been done.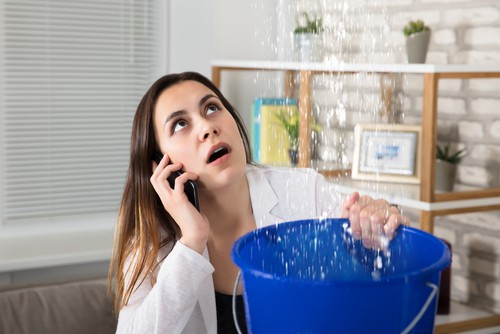 What do I do if I have a leak?
• Isolate your water at the main stop tap - this will prevent further damage being caused
• If it is safe to do so, isolate anything electrical near the leak from your main fuse board
• Contact an Emergency Plumber
• If water has got into your electrical system, contact an emergency electrician
---
Tip 2 - Do Not Flush Wipes Down the Toilet
---
We have all heard this advice before, but yet people still do it. This is the single biggest cause for blocked toilets/drains in this country. Water cannot break down a wet-wipe like it can toilet paper. Wet-wipes will cause a blockage in your drainage system, and this will eventually completely block any waste products from entering the main sewerage system.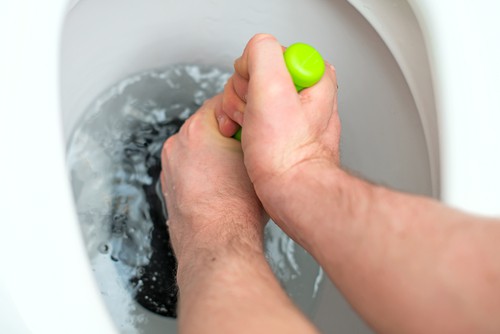 What do I do if my toilet is blocked?
• Depending on how bad the toilet is blocked, you can try using a plunger. If this does not work, you will have to call a drainage company to remove the blockage.
---
Tip 3 - Get Your Boiler Serviced Annually
---
Your boiler is one of the biggest purchases you make in your home, so why not look after it??? Carrying out an annual boiler service will ensure your boiler is working as efficiently as possible, and more importantly, that it is safe!! Keeping your boiler well maintained will save you money in the long run. A lack of maintenance can dramatically reduce the life-span of your boiler. A boiler service can also highlight any issues within the boiler itself, that you may not otherwise have seen. The most common issue with boilers is the system pressure keeps dropping, for more information on this please Click Here.
Who can service my boiler?
• Any Gas Safe Registered engineer who is qualified to work on boilers can service your boiler
• Always ensure your gas engineer is Gas Safe Registered by asking for their card
• You can book your Boiler Service by Clicking Here
---
Tip 4 - Do Not Pour Grease, Fat or Oils Down The Drain
---
Once again, it may sound like common sense but people still do it. What happens when you pour it down the sink is, it lines the inside of your waste pipe, then overtime as more and more fats and oils get poured down the pipe becomes narrower and narrower until it causes a complete blockage. This will result in you needing to contact a local emergency plumber. Another little tip is to get a sink strainer, these go over your plug hole and catch any little food bits that would normally go down your sink and block up your trap or waste pipe.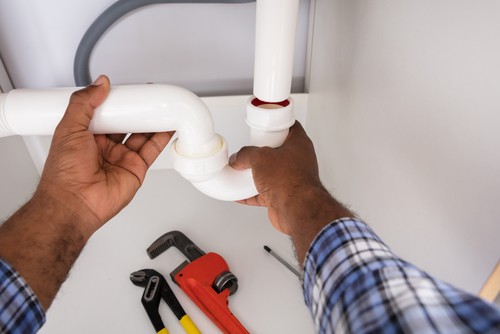 What do I do if my sink is blocked?
• You can try removing the trap underneath your sink to see if it is that causing the blockage, if it is, clean it out in an old bucket and rinse the trap out with water.
• If you are not confident to remove the trap, you will have to contact a local plumber. You can do that by Clicking Here
---
Tip 5 - Limescale
---
Look out for limescale, the most noticeable places to find it is in your kettle & your shower head. If you are suffering from limescale, contact your Local Plumber who will advise you on the best way to treat it. If left untreated, it can damage some boiler components, damage taps, cylinders, ball valves, shower heads, washing machines, dishwasher, basically anywhere where water comes out. There are ways you can reduce the limescale in your water. You can do this by fitting by water-softeners or filters. Always speak to your Local Plumber for the best advice.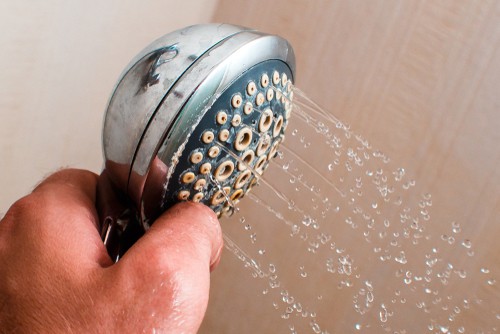 Not sure if you live in a hard water area?
• If you Click Here it will direct you to the Sentinel website, where you can enter your postcode to find out how hard your water is.
---
If you would like any more advice or tips on common plumbing problems, Click Here to speak to us today.
---