Why do we install Worcester Bosch Boilers? That's a pretty simple answer for me, not only are they made with quality components. Every single new boiler goes through a 50-point quality check before it leaves the factory, and the back up & support from Worcester Bosch is the best around. As we are accredited installers, we can offer our customers a 10yr, parts & labour guarantee.
In this blog post we share more information about we are proud to install Worcester Bosch Boilers and to recommend them to our customers.
Who Are Worcester Bosch
Formed in 1962 in Worcester by Cecil Duckworth. Worcester, Bosch Group has transformed during its history, growing from a small engineering works to the market leader in boilers in the UK.
With innovative new boilers and rapid growth throughout the 60's, 70's & 80's, Worcester became part of the Bosch Group in 1992 and continues to be at the forefront in the heating industry.
Visiting The Worcester Bosch Factory
During a recent visit to the Worcester Bosch factory to see how they manufacture the new boilers it was great to see how they were made. From a single piece of metal to the new boiler in a box ready to leave the factory. Every single boiler is wet tested during the manufacturing process and is subject to a 50-point quality check at various different stages of the build. This massively increases the reliability of the new boiler when it is fitted in a customer's house.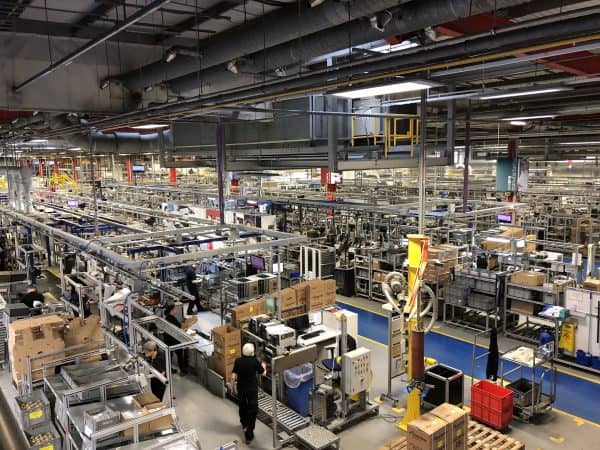 Proud To Be Worcester Bosch Accredited Installers
As a boiler installation company I will only fit reliable & trusted boiler brand. Worcester Bosch is number one for that. For me, the hallmark of a great company is how they react when things go wrong and there is no better company than Worcester Bosch for that. They also offer customers a guarantee NOT a warranty, which is a huge plus in making me fit Worcester Bosch boilers.
As a Worcester Bosch Accredited installer, it allows us to offer our customers a 10 year guarantee on all new boilers and controls. That for me is brilliant, knowing my customers new boiler will be covered by Worcester Bosch for parts and labour for the next decade.
Get A Quote For Your Worcester Bosch Boiler
Considering a Worcester Bosch boiler for your home? For more information Contact Us today.
You can also take advantage of our Flexible Payment Options, Click Here for more info