Boiler Installation Birmingham
This was a new Boiler Installation in Birmingham that we carried out for Mr & Mrs Sanghera. After carrying out a site survey and discussing all the options, it was decided a new system boiler and unvented hot water cylinder was the correct system for the property. The property is currently having a ground floor extension, which we have fitted Underfloor Heating in. They will be adding a second storey extension as well next year. This will add a further two bathrooms on to the property. With this in mind, it was advised they needed stored hot water to cope with the demands of the additional bathrooms.
We fitted a 250l un-vented hot water cylinder to give them all the hot water they require. The boiler we chose to run the system was the Worcester Bosch 8000 style 30kw system boiler, which comes with a 10yr parts & labour guarantee from Worcester Bosch. Controlling the system is a Honeywell 7 day twin channel programmer with separate room thermostat.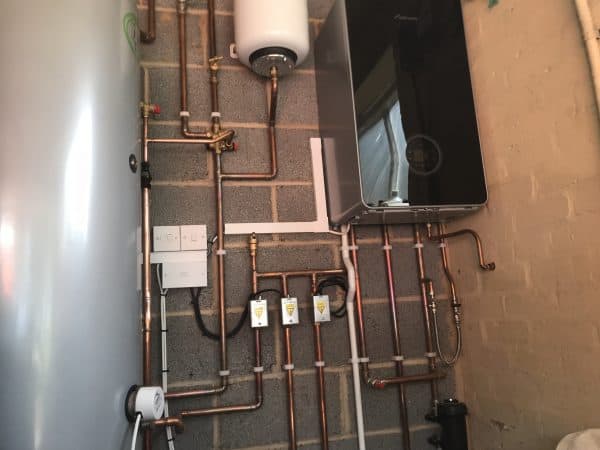 The system has 3 different zones. One for the Hot Water Coil, One for the Central Heating & one for the Underfloor Heating. it also has the Worcester Bosch filter fitted to protect the boiler from any sludge build up within the system.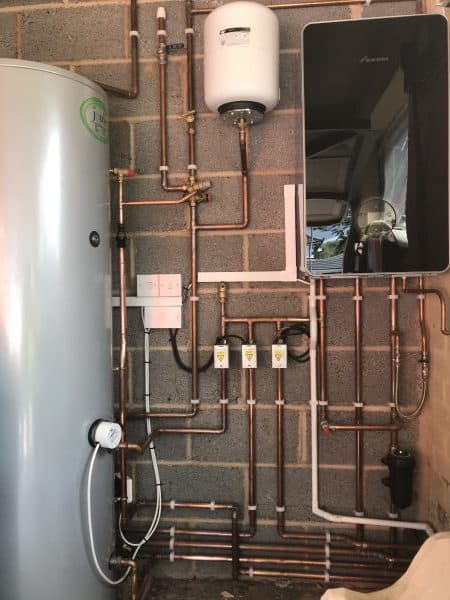 We carried out the Underfloor Heating installation in the extension, which is approximately 64 sq/m. We used the Polypipe UFH heating system with 4 different circuits connected to the manifold.
Check out the video of us installing the new Underfloor Heating below.
If you would like more information about a Boiler Installation, then contact us today