We carried out this Boiler Replacement in Walsall For Miss Long. The existing boiler was around 20 years old and needed a lot of work and money spent on it. Miss Long decided a Boiler Replacement was best for her needs. After discussing all the options and carrying out a survey, Miss Jackson decided on a Worcester Bosch 32cdi Compact. She chose this, as it is a cupboard fit boiler.
We carried out the installation in 2 days as we had to move the boiler location as well. The new boiler is protected by the Worcester Bosch Heating Filter and a mini expansion vessel.
The boiler is being controlled by a Worcester EasyControl. This means Miss Jackson can operate her new boiler from her smart phone anywhere in the world.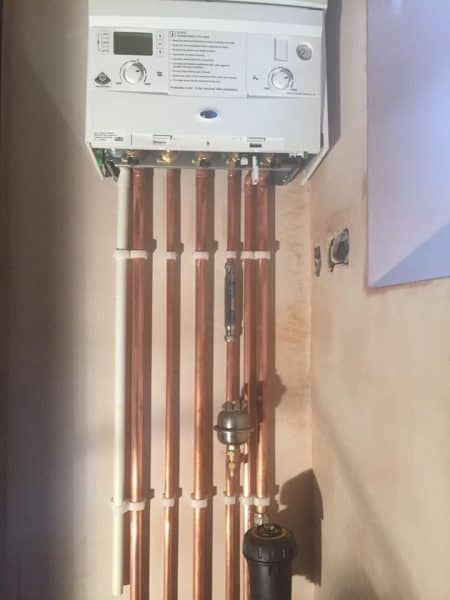 This Boiler Replacement in Walsall comes with a 10yr parts and labour guarantee from Worcester Bosch and also includes the thermostat.
If you would like more information, or looking for a Boiler Replacement in Walsall then contact us today