New Boiler Birmingham
We carried out this New Boiler in Birmingham for another happy customer. The job we carried out was an old heat only boiler, cylinder and tanks removed. In their place we fitted a Worcester Bosch 8000 Style 40kw Boiler in black. Due to the output size of the new boiler, we had to upgrade the incoming gas pipe to 28mm. This ensures we had the correct operating pressures at the boiler.
The new boiler in Birmingham that we fitted was located in the customers utility room. As the new boiler was on show, the customer decided on the new Worcester Bosch 8000 Style. It is a new boiler that brings design & style to the boiler industry. Is it a gimmick?? Is it hell!!! This new boiler has the most powerful wall hung combi boiler in the UK market, it is extremely quiet and is very efficient (94%).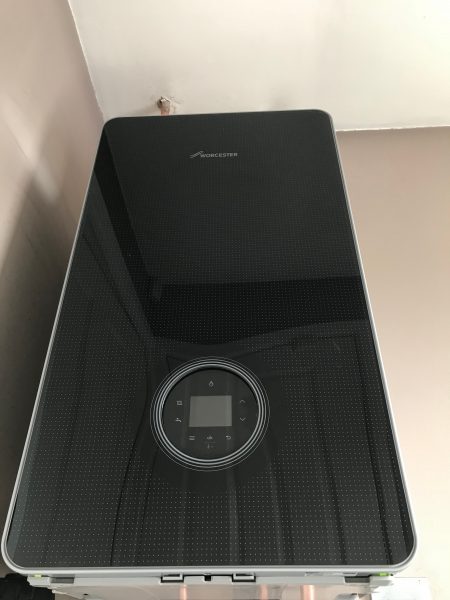 Controlling the boiler is the Nest 3rd Generation learning Thermostat. This smart controlled thermostat means the customer can control their heating from anywhere in the world, at any one time. Having a smart control also saves you money on your energy bills. It automatically turns your heating down when you are not at home.
We also carried out a full MagnaCleanse flush of the heating system, Which will provide the customer with a more efficient system. A Worcester Bosch central heating filter was added onto the system to protect the system from further sludge build up.
You can watch the video explaining the video below:
If you would like any further information on a New Boiler in Birmingham, Then Contact Us today.
You can also take advantage of our Flexible Payment Options by Clicking Here.