New Boiler installation in Lichfield
This new high efficiency condensing boiler was fitted due to the customer having a new kitchen. The existing boiler was around 17 years old. They decided to have a new boiler replacement before the new kitchen was fitted. They done this because they did not want to disturb the new kitchen if the existing boiler needed replacing.
This particular boiler installation is being controlled by the Worcester comfort 2 thermostat. This thermostat is great due to the ease of installation. It works on radio frequency so there was no additional wiring, and the receiver plugs straight into the front of the boiler.
After carrying out an in-depth survey for the new boiler installation which included checking the cold water main flow rate. We gave the customer 3 different new boiler options. They chose the Worcester Bosch 25 icombi. This is a great boiler and fits nicely in the customers new kitchen cupboard.
The Worcester boiler comes with a 10yr parts & labour guarantee from Worcester Bosch and the thermostat is also covered by Worcester Bosch for 10yrs which gives the customer great peace of mind.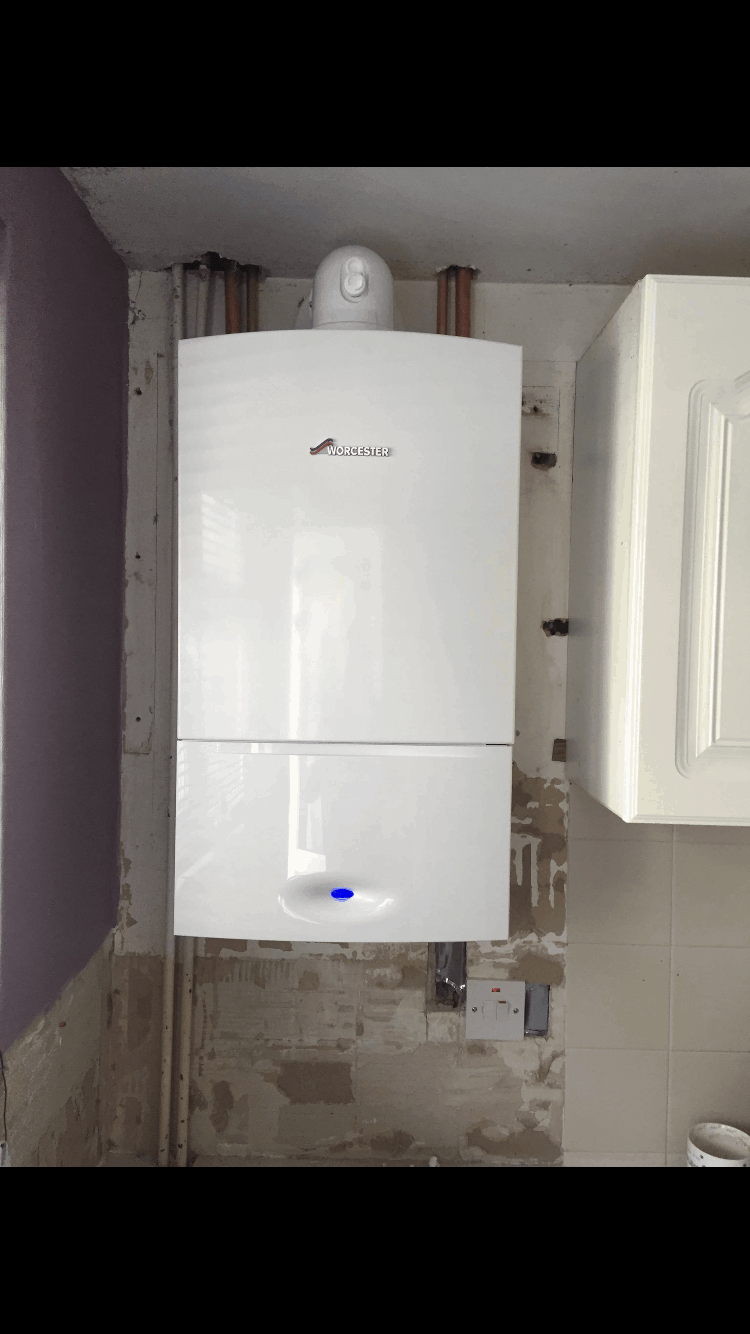 This is one of many boiler installations we have carried out in Lichfield.
If you live in Lichfield and would like a free site survey and quotation for a new replacement then get in touch today